Bout of Books starts tomorrow! Since the weeklong readathon is less strict compared to Dewey's, I've been thinking about how my reading this week will be different than normal. I typically read a decent amount in any given week, but I'd like to increase my amount of reading during the Readathon by switching up a few things:
-Listening to audiobooks during all of my driving time (instead of only occasionally)
-Reading for at least 2 hours every day (I'd like to do more than that for most of the days, but some might be busier than others and I tend to get out of work pretty late)
-Finishing at least 3 books (again, I think I can do more, but I'll set a low goal for now)
-Posting frequent blogging updates on my progress
-Participating in as many of the mini-challenges as I can
-Bookstagramming up a storm!
As far as my TBR goes, I'm currently in the middle of two books that I'm absolutely loving: My Brilliant Friend by Elena Ferrante and A Court of Mist and Fury by Sarah J. Maas (which is VERY Rhysand-centric, fyi, for people who were bored by the Tamlin love story in book 1). I figure that this Readathon could go one of two ways: either I'll focus so hard on those two books that they're all I'll be reading until I finish both and dive into a major double book hangover, or I'll decide that I love them so much that I need to savor them and only read a little each day, in which case I'll start something new sooner rather than later.
The other thing I'm thinking is that I really, really want to stick to my physical TBR shelf to keep up with the May #SmashYourStack challenge, but if I hit the aforementioned dreaded double book hangover I may hit the library or go in an ebook direction. Who knows! I'm terrible at sticking to TBRs, but I love to make them anyways.
Also! If I read 6 books (ambitious, for sure) I will beat my current record of 5 books from the last Bout of Books in January. So, that probably won't happen.
I'm looking at reading these 5 books from my physical TBR shelf: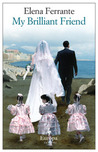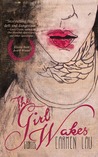 As well as these audiobooks: I'm listening to Notorious RBG right now and really enjoying it but I think I'll need a backup audiobook too in case I finish.


Who else is participating?? I'd love to see your TBRs!