Even though I'm no longer in school, I still find that I always get more reading done during the summer than during any other season. A big part of this is that I love to read outside; there's just something so nice about lying on the beach or my roof and enjoying the sunshine with a good book. I also love to set summer reading goals and TBRs, so the 20 Books of Summer Challenge, hosted by 746 Books, is perfect. Here are the 20 books I'm hoping to read this summer (although I'm also hoping to get a few more in there); all are on my physical TBR shelf except for a few that haven't been released yet and two that I've pre-ordered on ebook.
Nonfiction:
I have two memoirs at the top of my TBR for the summer. Roxane Gay's Hunger, a memoir that focuses on her relationship with food and her body, comes out in June, and since she's rapidly becoming one of my favorite authors, I'm going to need to read it pretty much immediately. I've also had Caitlin Doughty's Smoke Gets in Your Eyes on my TBR since it was released, and I've heard nothing but great things about this memoir by a female mortician.
Next in series:
Sometimes I'm just really in the mood for some fast-paced fantasy in the summer. I haven't yet started the final book in Sarah J. Maas's A Court of Thorns and Roses series, A Court of Wings and Ruin, which was released in May, and I'm thinking this summer is the perfect time to get to it. Awesomely, Ilona Andrews, one of my favorite fantasy authors, is releasing both the second and third books in her Hidden Legacy trilogy this summer, only months apart, and since I've pre-ordered both ebooks, I'm very much looking forward to getting back into this series that focuses on families with magical dynasties and a lie-detecting protagonist. Another anticipated release this summer for me is Seanan McGuire's Down Among the Sticks and Bones, which is the second book in a YA series focused on children who have traveled to different portal fantasy worlds.
Literary fiction: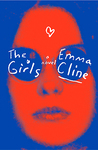 I have very, very good feelings about the books in this category. Several are books that I've added to TBRs before but haven't ever actually started; most of them are books that I think have the potential to really wow me.
Short story collections:
I'm falling a little behind on my goal of reading one short story collection per month in 2017, so I'm looking to catch up by reading three collections this summer. I've barely started The Unfinished World by Amber Sparks but I already love her lyrical style; I've heard that she uses magical realism and science fiction elements in her stories, which I'm always a fan of. I'm thinking that Octavia Butler's Bloodchild will be absolutely amazing; I'm kind of regretting starting the Amber Sparks collection first because I'm kind of in the mood to start that one. Alexander Weinstein's Children of the New World is also science fiction, and I think I could get down with some of that this summer.
Classics:
After not reading any classics for about the past two years, I'm trying to get back into them with the help of the Serial Reader app, which helps you read small chunks of classics every day. (It's free! And it's really been working for me!) So far, I'm about 1/3 of the way through Elizabeth Gaskell's North and South, which was published in 1854 and depicts a romance while also delving into class and labor struggles in nineteenth-century England. I'm definitely enjoying it so far; in the past I've loved the BBC miniseries adaptation and I'll probably need to re-watch it after I finish the book. Next, I'm thinking of picking up Herland by Charlotte Perkins Gilman, author of the short story The Yellow Wallpaper, which was published in 1915 and is a feminist story about an all-female utopian society. It's much shorter than North and South, so I'll hopefully get to start another classic as well before the summer ends.
Science fiction/fantasy:
These might be my most anticipated reads of the summer. Alexandra Olivia's The Last One depicts an apocalyptic event that takes place during the filming of a survivalist reality TV show; Mishell Baker's Borderline was nominated for the Nebula and focuses on a double amputee with Borderline Personality Disorder who is in charge of policing the traffic between our world and a fantasy world; and  Nnedi Okorafor's Lagoon is a first-contact-with-aliens story set in Nigeria. I mean, how awesome do those descriptions sound?
What do you all plan to read this summer? Let me know in the comments!