Am I actually going to be able to finish all of these books in March? No. But I'm going to have a really good time trying…
I had a really hard time with my March TBR, because I'm trying to balance the #weirdathon with my vacation reading options (I'll be at the beach for a week this month! Bringing back the "beaches" in Beaches and Books! With the winter the way it's been I should have considered changing the name of this blog to Snow and Books…) and I'm way too excited about what to read for both. I love to read weirdly, and I realized that I have a ridiculous number of very weird books on my TBR shelves right now. Since there is no possible way I could read them all this month, I picked the ones I'm most anxious to get to. So here's the breakdown: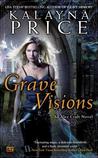 The Gone-Away World by Nick Harkaway – I just started this one and it is already SO WEIRD. It's great. There was a mysterious war called the "Go-Away War," and in order to keep out something scary (monsters? zombies? It's not clear yet) a giant, seemingly indestructible structure called the Jorgmund Pipe was built. When the book starts, it's inexplicably on fire and the fate of the world is now in question.
The Rook by Daniel O'Malley – I can't wait to start this!!!
Mr. Splitfoot by Samantha Hunt – I can't wait to start this either!!!
Bad Feminist by Roxane Gay – I wouldn't call this one "weird," but I like the irony of a feminist book being called Bad Feminist. And I feel like I'll be in the mood for some engrossing nonfiction on the beach.
Grave Visions by Kalayna Price – necromancy, fae, grim reapers, and deadly magical hallucinogens? Perfect for my urban fantasy fix this month.
The End of Mr. Y by Scarlett Thomas – this is the book on my list I know the least about. Well, I know that, according to the blurb on Goodreads, it deals with "A cursed book. A missing professor. Some nefarious men in gray suits. And a dreamworld called the Troposphere?" Sounds just weird enough to work.
Trigger Warning by Neil Gaiman – I love how Neil Gaiman blends fantasy, science fiction, and horror in his short story collections. I'm getting into a very short story-ish mood right now and this will work perfectly. I was debating reading Kelly Link's new book this month…but I think I'll save some weirdness for April 😉
Kindred by Octavia Butler – as I've mentioned before, one of my reading goals is to read every book by Octavia Butler. This book deals with time travel and slavery, and like all of her books I'm anticipating it to be a brilliant fusion of science fiction and social commentary.
Not pictured, possible alternate TBR titles depending on the library:

Bossypants by Tina Fey (this is not a #weirdathon read, it's the audiobook I'm currently in the middle of and will probably finish this week)
The Book of Lost Things by John Connolly (I'm thinking of listening to this audiobook after I finish Bossypants)
Marked in Flesh by Anne Bishop
What is everybody reading this month? If you want to read weirdly, here's the link to the signup: http://outlandishlit.blogspot.com/2016/02/month-long-weirdathon-sign-up.html