So…yeah. A few weeks ago I patted myself on the back for being all ready to post about my most anticipated 2019 book releases, and I really liked the way that the post turned out, because at the time it contained all of the books at the absolute top of my list for the first half of next year.
And then.
Then I started hearing about more and more fantastic-sounding book releases that I somehow missed hearing about before I posted that blog. I was debating whether I should go back and add to the original post, but organization-wise, I really hate that thought, so here we are.
It's another list of highly anticipated 2019 book releases! Overall, I'd say I know less about the books on this list than on my previous one, because a lot of those were sequels and books from authors I already know I love, whereas these are mainly books I don't know a ton about and most are from new-to-me authors. Because of that, I probably won't have quite as much to say about them.
In order of release date, here we go!
The Water Cure by Sophie Mackintosh (release date January 8th) – Ways to get me to put a book on my TBR include releasing a blurb like this one, from Goodreads: "The Handmaid's Tale meets The Virgin Suicides in this dystopic feminist revenge fantasy about three sisters on an isolated island, raised to fear men."
A Cathedral of Myth and Bone by Kat Howard (release date January 8th) – I honestly don't know how this one got left off of my original post, because it's a) a short story collection and b) from an author I really like. I've read two previous books by Kat Howard (Roses and Rot and An Unkindness of Magicians) and loved her creative concepts and strong female characters in both. According to Goodreads, this collection focuses on stories about "the lives of women untold and unexplored." OK, 2019, just take all of my money.
The Last Romantics by Tara Conklin (release date February 5th) – I was lucky enough to receive an ARC of this book from the publisher, and it sounds really intriguing. From Goodreads, "A sweeping yet intimate epic about one American family, The Last Romantics is an unforgettable exploration of the ties that bind us together, the responsibilities we embrace and the duties we resent, and how we can lose—and sometimes rescue—the ones we love. A novel that pierces the heart and lingers in the mind, it is also a beautiful meditation on the power of stories—how they navigate us through difficult times, help us understand the past, and point the way toward our future."
Black Leopard, Red Wolf by Marlon James (release date February 5th) – I've already been hearing so much hype about this book, the first in a new fantasy series by Man Booker prize-winning author Marlon James, and since I've been looking for a unique new fantasy series to dive into, I've got my eye on this one.
The Test by Sylvain Neuvel (release date February 12th) – all I know about this one is that it's a Tor.com novella about a citizenship test that turns out to have deadly consequences. That's really all I need to know. I did read Neuvel's previous book Sleeping Giants, which I enjoyed but wasn't blown away by, and I'm not sure if I'm going to continue with that trilogy, but I'm on board for this novella.
Gingerbread by Helen Oyeyemi (release date March 5th) – Oyeyemi's White is for Witching ended up being one of my favorite books of 2018, so I'm definitely looking to pick up more from her next year. From Goodreads, "Influenced by the mysterious place gingerbread holds in classic children's stories–equal parts wholesome and uncanny, from the tantalizing witch's house in "Hansel and Gretel" to the man-shaped confection who one day decides to run as fast as he can–beloved novelist Helen Oyeyemi invites readers into a delightful tale of a surprising family legacy, in which the inheritance is a recipe."
If, Then by Kate Hope Day (release date March 12th) – From Goodreads, "The residents of a sleepy mountain town are rocked by troubling visions of an alternate reality in this dazzling debut that combines the family-driven suspense of Celeste Ng's Little Fires Everywhere with the inventive storytelling of The Immortalists." Alternate reality visions? Yes.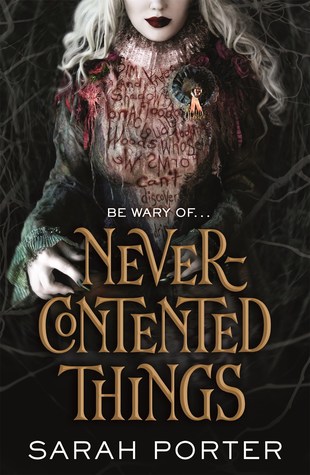 Never-Contented Things by Sarah Porter (release date March 19th) – Great cover. Great title. Dark, fae-related YA fantasy. I'm into it.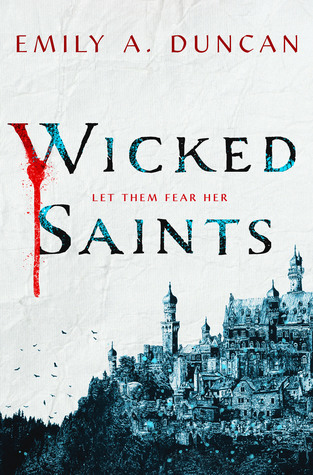 Wicked Saints by Emily Duncan (release date April 2nd) – I'm always here for a dark YA fantasy. I honestly don't even need to know much about this one; it's happening.
The Right Swipe by Alisha Rai (release date July 2nd) – Technically I'm breaking my rule about only posting about books being published in the first half of 2019 with this one, but it's close, so I'll let it slide. 2018 was the year I discovered the fantastic Alisha Rai after seeing her speak so eloquently on a panel at BookCon about the problem of toxic men in romance novels, and I'm really looking forward to whatever she writes next. From Goodreads: "Alisha Rai returns with the first book in her sizzling new Modern Love series, in which two rival dating app creators find themselves at odds in the boardroom but in sync in the bedroom." Of course they are!
Seriously, guys. SO MANY good books are coming out in 2019, I have no idea how I'm going to read them all, let alone my current TBR backlist. But hey, I'm going to have a great time trying 🙂
Did any of these make your most anticipated list for 2019? What books have I still forgotten? Let me know in the comments!