It's WWW Wednesday, hosted by Taking on a World of Words at https://samannelizabeth.wordpress.com/. For WWW Wednesday, you just answer the 3 W's:
What are you currently reading?
What did you recently finish reading?
What do you think you'll read next?
So, as for what I'm currently reading: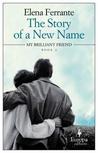 I'm very slowly reading/savoring A Court of Mist and Fury; I love how long it is and it's very romance-focused. A lot of the time I tend to quickly devour books like this, but it seems like a waste; there are so few YA series that I really like that when a new one is released I feel like I should make it last. I'll probably need to do the same thing with Crooked Kingdom when it comes out; I can't even think of any other current YA series that I'm that into right now, which is sad.
I started The Story of a New Name, the second book in Elena Ferrante's Neapolitan quartet, a few days ago but am waiting for a good stretch of reading time to get completely immersed.  The first book ended on a huge moment (don't worry, I would never give away any spoilers) and I know that wherever the story goes next is going to be intense.
I'm currently listening to Citizen: An American Lyric, which is a book of poems, prose poems, and essays about the insidious racism in America by Claudia Rankine. It's beautifully written and I like hearing poetry read aloud, but I keep replaying parts of it to make sure that I'm getting all of the meaning.
What did I recently finish reading?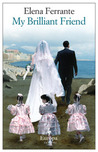 Bout of Books ended on Sunday, which was a really wonderful week for me. I finished 2 audiobooks and 2 print books, and enjoyed all of them; I also emerged with a severe case of Ferrante fever and a newly revived interest in nonfiction audiobooks.
What will I be reading next?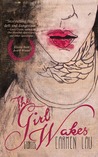 The short answer is, I'm not sure. This weekend I'll be in New York visiting friends (and hopefully the Strand) and am planning on taking The Story of a New Name with me. If/when I go to the Strand, I'm planning on picking up a few new books because I know I will be powerless to resist, so my next reads may depend on what I find.
I've also been thinking about starting The Raven Boys for my next YA book to try; there has been so much hype about this series now that the last book has come out, and my library has both the ebook and the audiobook available. I've been trying not to read too much about the plot of the series so that I'll be surprised, but I have a feeling that this might be up my alley.
Also, I'm assuming that once I finish book 2 of the Neapolitan novels that I'll need to immediately start book 3, Those Who Leave and Those Who Stay. And I had mean to get to Carmen Lau's The Girl Wakes, a book of short stories focused on feminist fairy tale interpretations, during Bout of Books but didn't get a chance, so that's definitely coming up soon as well.
Has anyone read any of these books? What are you all reading at the moment?