Bout of Books is over! But apparently the next one is August 22nd to the 28th, which seems very soon, so I'm OK with it. My Bout of Books didn't go exactly as predicted, but I had a really good time and read some awesome books.
The weirdest thing for me about the reading challenge was how much audiobook time I got in. I've posted before about how I really struggle with paying attention to audiobooks, but I think I've finally found my niche–nonfiction. For whatever reason, it's much easier for me to pay attention to nonfiction than it is to follow a storyline of a novel. I finished 2 audiobooks this week and started a third, which is crazy for me, as I usually get through one a month at most. I also was really surprised that I only read a little bit of A Court of Mist and Fury; I had really expected to either binge-read it prior to the start of Bout of Books or have it consume my readathon.
First, here are my Day 7 updates:
Books finished: Not That Kind of Girl, My Brilliant Friend
Books started: Citizen: An American Lyric, The Story of a New Name
Pages read: 107 pages of My Brilliant Friend, 18 pages of The Story of a New Name
Audiobook time: 1 hour of Not That Kind of Girl, 43 minutes of Citizen
Not bad for the last day!
And here are my overall Bout of Books stats:
Books completed: 4
Death My Own Way by Michael S. A. Graziano – 4 stars
Notorious RBG by Irin Carmon and Shana Kznizhnik – 3 stars
Not That Kind of Girl by Lena Dunham – 3 stars
My Brilliant Friend by Elena Ferrante – 5 stars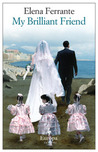 Books read, but not finished: 3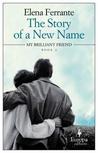 Favorite book I read: My Brilliant Friend, which became my 4th 5-star read this year. Seriously, I know I keep talking about it, but you all really need to read it. Then we can talk about it. Especially the ending because OH MY GOD.
Total pages read: 471 pages
Total audiobook time: 9 hours and 38 minutes (if my math is right?)
I probably could have read more, but work has been super crazy and I'm very happy with the amount and quality of reading that I got done. The most exciting thing for me is that I've been reading books that I'm really loving instead of wasting my time on books that are only OK. I can't wait for the next Bout of Books, but I also can't wait to get back into all of the fantastic books I'm reading right now, which is a very good feeling 🙂
How did everyone's Bout of Books go??