Hour: 8
Books finished: 2
Time spent reading: 3 hours (I was at work for 5 of the hours!)
So far, the Readathon is off to a great start, despite some setbacks! Namely, my insomniac tendencies decided to go crazy last night, and I only got a few hours' sleep before I had to go to work this morning. However, I got a full hour of audiobook time in during my commute (Yes, Chef is heating up–it's now the early '90's and Marcus Samuelsson is in New York City for the first time), grabbed some Thai food on the way home, and started hardcore Readathoning pretty much immediately. Now my main fear is falling asleep. I don't want to waste valuable Readathon time napping!
The first book I finished for the Readathon was Kindred Spirits by Rainbow Rowell (pictured here with the tiniest, cutest plant in the world that I found at Trader Joe's). It was sweet and Rainbow Rowell-ish, and made me want to watch the new Star Wars movie for the third time. Not today, though! Today is devoted to the Readathon.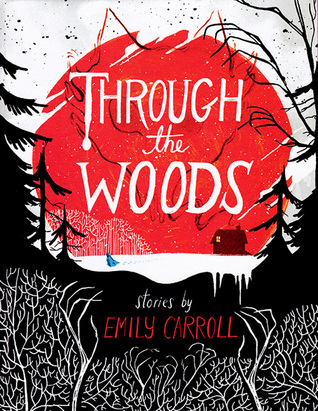 And I just finished my second book of the Readathon, a graphic novel called Through the Woods by Emily Caroll. I went in with low expectations but ended up extremely impressed by the gorgeous artwork and old-fashioned vibe of the five horror stories. I would not, however, call this a scary book. Just a very pretty and interesting one.
How is everyone's Readathon going so far???