Halfway through the Readathon! Although it doesn't really feel that way, since I started so late. I feel like Dewey's came at a great time this year, and I love the feeling of letting everything fall away for a certain number of hours and just focusing on bookishness.
Here are my responses to the mid-readathon survey!
1. What are you reading right now?
I'm currently reading A History of Glitter and Blood by Hannah Moskowitz, which is turning out to be a very dark, fairy-focused YA novel set before/during/after a violent conflict between fairies, gnomes, and another group of beings called "tightropers." It's written in an interesting way–the "author" keeps jumping in and commenting on how badly they're telling the story in between the third person narration, and there are excerpts from other books made to look like they've been taped in. I really like the style and dark tone. Don't let the sparkles fool you on this one.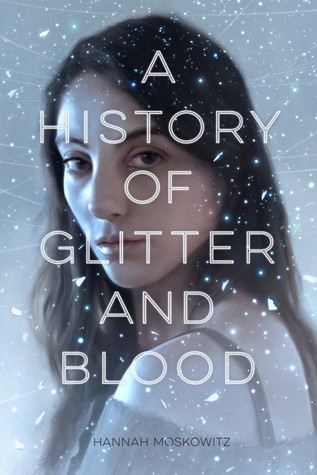 2. How many books have you read so far?
I've finished 3 so far! All were shorter books, which I think I needed due to how sleepy I am. But I've also listened to about 1.5 hours of my audiobook and read the first few chapters of A History of Glitter and Blood. Here's what I've read: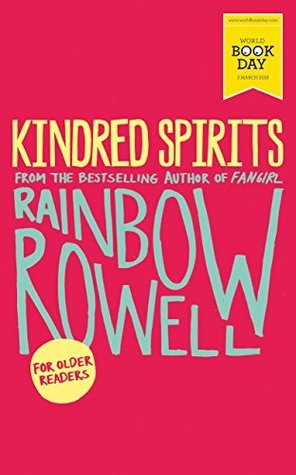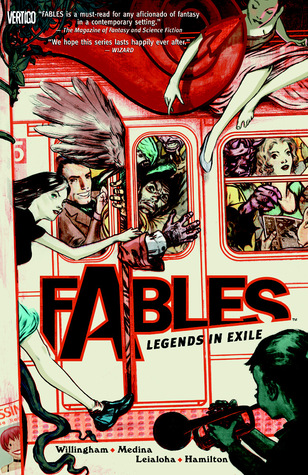 3. What book are you most looking forward to for the second half of the Read-a-thon?
I'm looking forward to getting deeper into A History of Glitter and Blood, which I'd ideally like to finish during the Readathon. I'm also planning on reading some of Mr. Splitfoot, which I'm about 50 pages into but haven't read any of during the Readathon so far. I may also pick up Volume 2 of Fables to switch it up. And definitely more audiobooking with Yes, Chef.
4. Have you had many interruptions? How did you deal with those?
I went into the Readathon knowing that I'd be missing out on the first 5-6 hours due to work and that I would probably get interruptions since I'm on call tonight, so I guess I dealt with them by being prepared and planning on just enjoying the time that I do have to participate! It's still been a huge chunk of uninterrupted reading time for me and it's been awesome.
5. What surprises you most about the Read-a-thon, so far?
I was planning on devoting most of my time to full-length books, but it's turned out that I've read one short novella and 2 graphic novels. But I also feel like that's helped me keep my momentum going. Also, I haven't eaten any of my Readathon snacks! (Instead I ate lots of Thai food. No regrets there).
How has everyone's Readathon been going???