Top Ten Tuesday is a weekly meme hosted by The Broke and The Bookish (http://www.brokeandbookish.com/p/top-ten-tuesday-other-features.html).
I don't read a lot of straight-up humor books, so this post should probably more accurately be called "Ten Awesome Books that Also Happen to Have Really Funny Parts." I also included funny quotes!
Good Omens: This is a wonderful, wonderful book co-written by Neil Gaiman and Terry Pratchett. It's a hilarious account of the impending apocalypse and the main characters are an angel and demon who are best friends. Funny quote (long, sorry):
"I mean, d'you know what eternity is? There's this big mountain, see, a mile high, at the end of the universe, and once every thousand years there's this little bird-"
"What little bird?" said Aziraphale suspiciously.
"This little bird I'm talking about. And every thousand years-"
"The same bird every thousand years?"
Crowley hesitated. "Yeah," he said.
"Bloody ancient bird, then."
"Okay. And every thousand years this bird flies-"
"-limps-"
"-flies all the way to this mountain and sharpens its beak-"
"Hold on. You can't do that. Between here and the end of the universe there's loads of-" The angel waved a hand expansively, if a little unsteadily. "Loads of buggerall, dear boy."
"But it gets there anyway," Crowley persevered.
"How?"
"It doesn't matter!"
"It could use a space ship," said the angel.
Crowley subsided a bit. "Yeah," he said. "If you like. Anyway, this bird-"
"Only it is the end of the universe we're talking about," said Aziraphale. "So it'd have to be one of those space ships where your descendants are the ones who get out at the other end. You have to tell your descendants, you say, When you get to the Mountain, you've got to-" He hesitated. "What have
they got to do?"
"Sharpen its beak on the mountain," said Crowley. "And then it flies back-"
"-in the space ship-"
"And after a thousand years it goes and does it all again," said Crowley quickly.
There was a moment of drunken silence.
"Seems a lot of effort just to sharpen a beak," mused Aziraphale.
"Listen," said Crowley urgently, "the point is that when the bird has worn the mountain down to nothing, right, then-"
Aziraphale opened his mouth. Crowley just knew he was going to make some point about the relative hardness of birds' beaks and granite mountains, and plunged on quickly.
"-then you still won't have finished watching The Sound of Music."
Aziraphale froze.
"And you'll enjoy it," Crowley said relentlessly. "You really will."
"My dear boy-"
"You won't have a choice."
"Listen-"
"Heaven has no taste."
"Now-"
"And not one single sushi restaurant."
A look of pain crossed the angel's suddenly very serious face."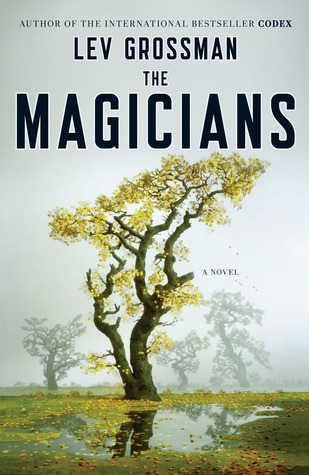 2. The Magicians by Lev Grossman – this tends to be a love it or hate it book, and I am firmly on Team Love It. The humor in this book is very dark and subtle, which is perfect for the theme of growing up and finding yourself disillusioned with your childhood fantasies. Funny quote:
"Josh speculated about the hypothetical contents of an imaginary porn magazine for intelligent trees that would be entitled Enthouse."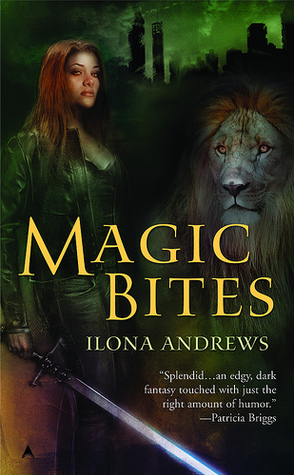 3. The Kate Daniels series by Ilona Andrews: these books are full of action, romance, and friendship, but they are also ridiculously hilarious. Kate, the main character, has an inability to react to situations without sarcasm and tends to mock every adversary and authority figure she comes into contact with. Funny quote:
"I gave him my best cryptic smile. He did not fall down to his feet, kiss my shoes, and promise me the world. I must be getting rusty."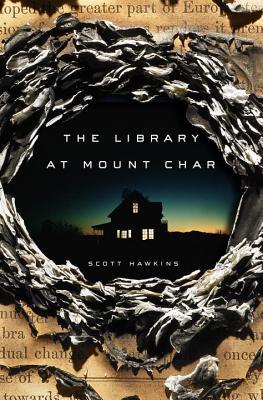 4. The Library at Mount Char by Scott Hawkins: if you like fantasy and dark humor, then this one is for you. It borders on the absurd at times, and the humor helps keep all of the craziness grounded–to a point. Funny quote:
"There might be others," Alicia said. "Some of the ones we don't see much. Q-33 North, maybe?" But she was looking at Nobununga, thoughtful.
"Is he the one with the tentacles?"
"No, that's Barry O'Shea. Q-33 North is the sort of iceberg with legs, remember? Up in Norway?"
"Oh, right."
5. The Rook by Daniel O'Malley: This is a recent read and I've been posting about it nonstop. It's about a secret government agency in London called the Checquy protecting England against mysterious supernatural threats, and for all the life-or-death situations present in the book, it also manages to have a constant snarky humor that keeps you from taking it all too seriously but lets you get invested enough to really care about all of the characters. That's a delicate balance to strike! Funny quote:
"And the minibar in my hotel room was mysteriously emptied."
"By arcane forces beyond the understanding of normal human beings?" asked Myfanwy as she sifted through the in-box. It was the sort of question you learned to ask automatically when you worked with the Checquy.
"No, it was me," admitted Shantay without a shred of embarrassment."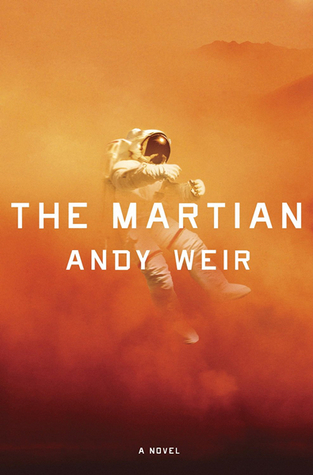 6. The Martian by Andy Weir
"He's stuck out there. He thinks he's totally alone and that we all gave up on him. What kind of effect does that have on a man's psychology?" He turned back to Venkat. "I wonder what he's thinking right now."
LOG ENTRY: SOL 61 How come Aquaman can control whales? They're mammals! Makes no sense."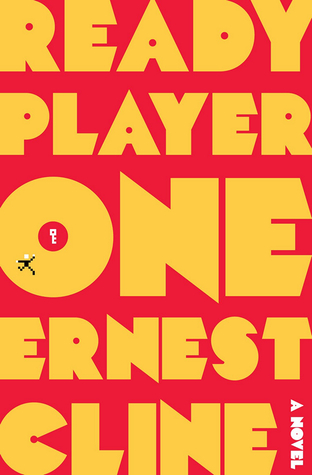 7. Ready Player One by Ernest Cline
"Going outside is highly overrated."
8. In a Sunburned Country by Bill Bryson: hilarious nonfiction that also teaches you a lot about Australia.
"Australians are very unfair in this way. They spend half of any conversation insisting that the country's dangers are vastly overrated and that there's nothing to worry about, and the other half telling you how six months ago their Uncle Bob was driving to Mudgee when a tiger snake slid out from under the dashboard and bit him on the groin, but that it's okay now because he's off the life support machine and they've discovered he can communicate with eye blinks."
9. Small Gods by Terry Pratchett
"His philosophy was a mixture of three famous schools — the Cynics, the Stoics and the Epicureans — and summed up all three of them in his famous phrase, 'You can't trust any bugger further than you can throw him, and there's nothing you can do about it, so let's have a drink."
10. The Princess Bride by William Goldman
"We'll never survive!"
"Nonsense. You're only saying that because no one ever has."
What are your favorite funny books?