Since we're halfway through 2016 (what??? how???), I wanted to look back over my reading and see how I'm doing so far this year. Overall, it's been a really great year for reading–I've had 6 five-star reads so far this year, and due to my extreme pickiness, I'm really happy about this. Last year, I only had 4 for the entire year. I feel like overall this year I've done a better job picking out books, and I hope that I can continue the good-books streak for the second half of 2016.
So here are my stats so far for 2016:
Number of books read: 45
#readmyowndamnbooks: 19
Read Harder Challenge tasks completed: 14 (out of 24)
How am I doing on my goals for 2016? Well…let's see.
Read more classics. I am doing very poorly on this goal; unless  you stretch the definition of "classic," I really haven't read a single one. Wide Sargasso Sea, a feminist reinterpretation of Jane Eyre written in the 1960's, probably comes the closest.
Read more books by authors I know I love. I'm doing well on this goal so far, having read books by already-favorites Kazuo Ishiguro, Neil Gaiman, Octavia Butler, and Seanan McGuire.
Read more long books. I'm doing OK on this one; I think the longest books I've read so far have been The Wise Man's Fear and A Court of Mist and Fury. I'd really like to get in a few more doorstoppers before the end of the year, though.
Make a dent in my physical TBR shelf. I've read a lot of books from my TBR shelf so far, but I've also bought a lot of new books, so…
Read at least 50 books. I am crushing this goal–it's only halfway through the year and I've almost hit 50.
Read more books I think I will love, compared to books I will just like. This goal basically meant that I didn't want to read as many filler-type books that I sometimes pick up because they're readily available at the library, or cheap, or to get out of a reading slump. I haven't read any 1- or 2-star books yet this year (!) so I'd consider this a win. I also have 6 5-star books already, which is high for me as I'm super picky about rating books with 5 stars.
Participate in at least one Dewey's Readathon. I participated in the Readathon in March, although because of work, my participation wasn't as intense as I'd have liked it to be. But I'm definitely going to participate again in October. Also, the #24in48 readathon is at the end of July, so I'm excited for that.
Goals for the second half of 2016:
–Actually read at least one classic, for reals this time.
Examples: Brideshead Revisited, Persuasion, North and South
–Read some books by authors I'm embarrassed I haven't read  yet. Examples: Zadie Smith, Catherynne M. Valente, literally any classic Russian author, Nnedi Okorafor
–Finish Book Riot's Read Harder Challenge.
10 tasks left!
And…I also wanted to look back at my top ten books for the first half of 2016! I wonder how many of these will end up on my top ten list for the whole year? I guess it depends on how my reading goes during the second half 🙂 The first six of these were 5-star reads (or almost, and rounded up to 5 stars) and the other five were excellent 4-star reads.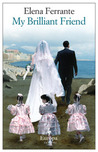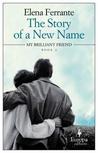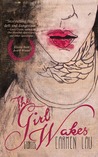 The Passion by Jeanette Winterson
Bad Feminist by Roxane Gay
Wide Sargasso Sea by Jean Rhys
My Brilliant Friend by Elena Ferrante
The Girl Wakes by Carmen Lau
Mr. Splitfoot by Samantha Hunt
Every Heart a Doorway by Seanan McGuire
The End of Mr. Y by Scarlett Thomas
The Rook by Daniel O'Malley
The Story of a New Name by Elena Ferrante
How is everyone's reading going so far this year?