So, where did July go? Seriously, guys. Anyways, it's the end of the month, and we all know what that means–wrap-up time!
My reading in July was a little bit weird and out of the box for me (what else is new). I participated at least a bit in three separate readathons (!), dove headfirst into a new-to-me genre, and finished a book that's been sitting on my shelf staring at me for over 2 years. I also went on a road trip to Portland, Maine and while there discovered my new favorite indie bookstore: Longfellow Books, which has an amazingly curated combination of new and used titles, along with bookish merch. Seriously, their used book section was the best I've ever encountered, with recent titles and everything in great condition. I may or may not have bought 8 books there, seven of which are used books.
To go into a little more detail about the readathon side of things, I kicked off July by participating in the Tome Topple readathon for what I think is the 4th time. I've had The Bone Clocks by David Mitchell on my TBR for Tome Topple literally every time I've done it, but I was never quite in the right mood for it so I always ended up reading something else. Until now! I feel so accomplished. Tome Topple focuses on books over 500 pages long, and lasts 2 weeks, but due to my mood-reading tendencies, it usually takes me more than the 2 weeks to actually finish the tome since I'm picking up other reads in between.
And then I also decided to participate in both 24 in 48 and the Reverse Readathon, even though I knew I wouldn't actually have that much time to read during those weekends since I had other plans too. Basically, I just tried to read as much as I could and was in the mood for around what I had planned. In my opinion, as long as you read, you're technically participating in a readathon, and even if I'm not able to fully commit I sometimes use it as motivation to help me read more than I would have otherwise. I spent the Reverse Readathon at a lake beach with friends, so I got in some nice beach reading during that one.  Usually I'd be doing separate blog posts for these readathons, but since my participation wasn't super enthusiastic this time around, I didn't. (I will be actually participating in and doing blog updates for Bout of Books in August, though!)
Anyways, here are my stats:
Total books read: 9
#readmyowndamnbooks: 6
Audiobooks: 0 (technically I listened to some audio for 2 of the physical books)
ebooks: 3 (a lot of ebooks for me!)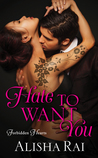 And here are my reviews!
Not That Bad by Roxane Gay (5 stars) – Roxane Gay never fails to blow me away, and this anthology of essays examining different aspects of rape culture was no exception. A difficult read emotionally that should be required reading for everyone. I'd recommend spacing out your reading of this book; I listened to the audio all in one sitting (during a road trip) and it was really rough. If I could do it over again, I'd read one or two essays at a time over a few weeks.
The Bone Clocks by David Mitchell (4.5 stars) – This book is long and complex, and reading it was a journey. I love long books, but they do require a big time investment, so I was very glad this one was worth it. I've only read one previous David Mitchell book (Cloud Atlas) and I'd definitely say I preferred The Bone Clocks overall. The Bone Clocks is about Holly Sykes, who we first meet as a rebellious British teenager in the 80s and follow through shifting perspectives and the frame of a mysterious psychic war that she becomes entangled in. It's hard to talk too much about the actual plot without giving anything away, and I don't want to spoil anything, so I'll leave the summary at that. Mitchell's writing is consistently strong and he's so adept at switching perspectives that you never second-guess the authenticity of each new voice. I honestly can't even imagine the amount of research and time that it must have taken to craft a story as intricate as this one and decide the best way to tell it, but Mitchell did an amazing job. That being said, I did of course enjoy some sections and plot twists more than others, and there were a few things that I wish were revisited a bit more closely toward the end, but overall this is a fantastic book and I'd definitely recommend it.
Spinning Silver by Naomi Novik (4 stars) – I received an ARC of Spinning Silver at BookCon at an autographing session; I will be posting a full review here in the next few days (I'll link it here when I do), but I haven't had a chance yet since I just finished it last night. Basically, I really, really enjoyed this historical fantasy novel told from multiple perspectives; I found it to be really well-written and to have a nice blend of magic, political maneuvering, and explorations of how women and marginalized groups were treated during the time period. The reasons it didn't reach 5 star status were that I felt like 3 of the 6 viewpoint narrators really didn't need to narrate (the story would have been better told by just the 3 main female characters) and the scenery descriptions tended to be overly long. Overall, though, this was great and I'd highly recommend it. It's actually a really good and atmospheric winter read, and at times reminded me of The Bear and the Nightingale by Katherine Arden.
Iron and Magic by Ilona Andrews (4 stars) – Ilona Andrews can do no wrong in my eyes, but I still had some skepticism heading into this new spin-off series featuring one of the villains of the Kate Daniels series as its main character. I shouldn't have been concerned! They knocked it out of the park as usual with a whole new cast of intriguing, snarky, lovable characters, and there were some guest appearances from characters from the KD series as well. I never thought I would say this, but I really liked Hugh as an antihero, and Elara is an awesome new female lead. This book also has a ton of action, and as soon as I was done I immediately became super impatient for book 2. To summarize, Ilona Andrews crushes it every time, and I will continue to read every single book they come out with and love them. Oh, and I do not recommend jumping into this new trilogy without having read the Kate Daniels series–definitely read those first, because major spoilers.
Hate to Want You by Alisha Rai (4 stars) – I really enjoyed this contemporary romance (which isn't a genre I usually pick up!). After reading The Kiss Quotient by Helen Hoang last month and loving it, though, I've been wanting to give more romance a try, and this one (the first in the Forbidden Hearts series) came highly recommended. It follows Livvy, a tattoo artist, and her ex-boyfriend Nicholas, who broke up ten years ago when tragedy struck both of their families and who have been secretly meeting up every year on Livvy's birthday for, um, some fun. When Livvy moves back to town, all of the emotions they've been suppressing rise to the surface and they're forced to actually confront all of their angst and family drama. All of the characters in this book–including all of the side characters, not just the two leads–are really well-developed, and I thought there was a good level of angst with all of the family conflict. I loved the central relationship as well, and I'm really looking forward to picking up more from Alisha Rai in the future! I'm so glad to find an author that lives up to the hype. I received a free copy of Hate to Want You from the publisher at BookCon.
Wrong to Need You by Alisha Rai (4 stars) – I also really enjoyed the second book in Rai's Forbidden Hearts series. I have to say that I wasn't as much of a fan of the romance in this one compared to Hate to Want You, but I LOVED the female main character and her family. This one focuses on Sadia, a single mom whose husband died tragically a few years before the book begins, and Jackson, the brother of both Sadia's husband and the main character from Hate to Want You, a chef who fled town ten years earlier after he was accused of a crime and condemned in the court of public opinion. I'm very much looking forward to picking up the third book in this series, Hurts to Love You.
The Lamb Will Slaughter the Lion by Margaret Killjoy (3.5 stars) – This is a novella set in the near future in an anarchist town that summons a guardian spirit, a three-antlered deer, for protection. Our main character shows up in town looking for information about the death of her friend, and discovers that the spirit may turn out to be more of a threat than a protector. It's an interesting, unique premise, and there were some good eerie moments, but it did feel somewhat rushed.
The Book of Essie (3 stars) – This was a fast-paced read that worked well for me on audio during a road trip; the premise drew me in and I was absorbed throughout. I did, however, guess all of the major reveals very early on, and I had some issues with how certain things were handled later on in the book. It also felt a bit strange that this book was told in three perspectives; one of the storylines, the journalist's, felt like it should have been its own separate novel.
Of Light and Darkness by Shayne Leighton (3 stars) – There were aspects of this fantasy novel that I enjoyed (especially the setting and concept) and that I didn't enjoy (the characters and romance). You can check out my full review of this book here.
And here's my book haul for July, which is mostly indie bookstore finds:
Have you read any of these? How was your reading in July? Let me know in the comments!