Top Ten Tuesday is a weekly feature hosted by The Broke and the Bookish (http://www.brokeandbookish.com/).
I LOVE the theme of this week's Top Ten Tuesday: underrated books, particularly those with less than 2,000 ratings on Goodreads. I've been thinking a lot about lesser-known and independently published books lately, especially since I've been reading more of those recently. I really want to start posting more book reviews on here, focusing on books I haven't seen reviewed a lot around the bookternet.
To start, though, here are 10 books I've read with less than 2,000 ratings on Goodreads that I highly recommend you all pick up:
The Girl Wakes by Carmen Lau (17 ratings) – highly recommended dark fairy tale retellings with a feminist slant. A lot of these are microfiction, which I love, and all are creepy and extremely well-written.
All is Forgotten, Nothing is Lost by Lan Samantha Chang (711 ratings) – this is a very short and gorgeously written book about writing and love.
Cuckold by Kiran Nagarkar (725 ratings) – An intricate historical epic that I really enjoyed. From the Goodreads description: "The time is early 16th century. The Rajput kingdom of Mewar is at the height of its power. It is locked in war with the Sultanates of Delhi, Gujarat and Malwa. But there is another deadly battle being waged within Mewar itself. who will inherit the throne after the death of the Maharana? The course of history, not just of Mewar but of the whole of India, is about to be changed forever. At the centre of Cuckold is the narrator, heir apparent of Mewar, who questions the codes, conventions and underlying assumptions of the feudal world of which he is a part, a world in which political and personal conduct are dictated by values of courage, valour and courtesy; and death is preferable to dishonour. A quintessentially Indian story, Cuckold has an immediacy and appeal that are truly universal."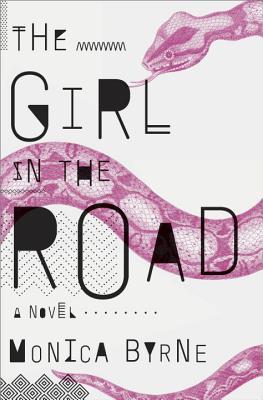 The Girl in the Road by Monica Byrne (1969 ratings) – Since it's almost there, let's help this book hit 2,000 ratings! It's a near-future science fiction story set in India, Ethiopia, and the newly constructed floating bridge between the two countries; it tells the intertwining stories of two women pulled into voyages for survival.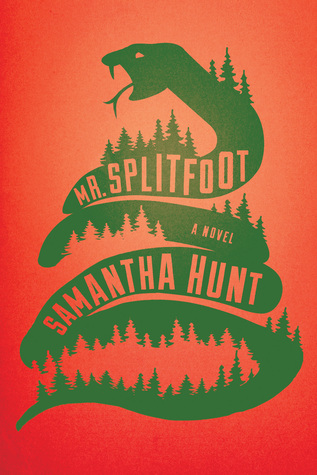 Mr. Splitfoot by Samantha Hunt (1690 ratings) – another book with dual narratives, although these are both set in upstate New York and deal with orphaned children talking to the dead, mysterious cults, and a woman who has lost the power of speech.
Death My Own Way by Michael Graziano (10 ratings) – short, powerful, philosophical novel set during a single night in Central Park and focused on a man with terminal cancer.
Roses and Rot by Kat Howard (418 ratings) – a story of two sisters at an isolated creative retreat that slowly becomes more and more fantastical.
Redemption in Indigo by Karen Lord (1295 ratings) – the Goodreads blurb does this book much more justice than I could: "A tale of adventure, magic, and the power of the human spirit. Paama's husband is a fool and a glutton. Bad enough that he followed her to her parents' home in the village of Makendha—now he's disgraced himself by murdering livestock and stealing corn. When Paama leaves him for good, she attracts the attention of the undying ones—the djombi— who present her with a gift: the Chaos Stick, which allows her to manipulate the subtle forces of the world. Unfortunately, a wrathful djombi with indigo skin believes this power should be his and his alone. A contemporary fairy tale that is inspired in part by a Senegalese folk tale." I also highly recommend Karen Lord's better-known book The Best of All Possible Worlds.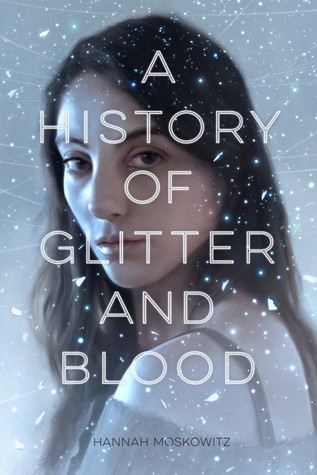 A History of Glitter and Blood by Hannah Moskowitz (656 ratings) – unconventional YA where bisexuality is the norm and a group of friends try to navigate a city torn apart by war and different kinds of discrimination. I keep meaning to post a longer review for this one, and I swear I'll get to it.
God's Little Soldier by Kiran Nagarkar (149 ratings) – Again, the Goodreads blurb is much better than mine would be: "No matter what garb he dons, or the faith to which he subscribes, Zia believes that he is the chosen one, destined to save the world.
Gifted mathematician, stock market whiz-kid, master guerrilla strategist, Defender of the faith, Zia Khan is a man willing to die for his beliefs, and to destroy anyone who comes in his way. Zia Khan is a god's little soldier: a terrorist.
Zia's fate is linked with that of his brother, Amanat, who chooses the middle path. Their lives diverge and their beliefs clash, but both are confronted in their own ways with the dilemmas of faith and betrayal, god and morality.
Crafted with a deft, daring and certain hand, God's Little Soldier is a masterpiece of storytelling. As a literary work, the novel effortlessly combines lyricism and learning, imagination and authenticity; as a modern-day allegory it highlights the dangers of religious extremism of all varieties, and is a profound and unflinching enquiry into the most pressing issues of our time."
Looking forward to see what underrated books everyone recommends! Feel free to link to your posts in the comments 🙂